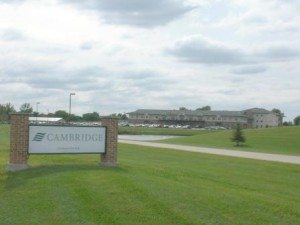 Just as you have the opportunity to choose your financial professional, we in turn can choose our independent broker-dealer. As an independent financial firm, we are not an employee of an investment or financial services firm – we are independent business owners. Therefore, we are not pressured or distracted by corporate interests and can focus on what is best for you and your financial goals. We are proud that our values – integrity, commitment, flexibility, and kindness – are shared with our broker-dealer, Cambridge Investment Research, Inc. (Cambridge). Together, we focus on a common priority – you.
As one of the most respected and largest privately held independent broker-dealers in the U.S., Cambridge is owned entirely by its management and financial professionals. With Cambridge, we have total independence as to how we operate our business while they administer all of the back office support in compliance, marketing, licensing, and regulation. They also provide access to a first-rate network of people, products, and resources, enabling us to customize a financial plan that helps you realize your dreams for today and prepare for tomorrow. Collectively, we offer you the opportunity to work with an independent financial advisor combined with the ability to access a wide range of diversified financial products and a wealth of investment resources.
Securities offered through Registered Representatives of Cambridge Investment Research, Inc., a broker-dealer, member FINRA/SIPC. Advisory services offered through Cambridge Investment Research Advisors, Inc., a Registered Investment Adviser.  Sunrise Wealth Partners, LLC and Cambridge are not affiliated. Sunrise Wealth Partners, LLC is not engaged in the securities business. 
This communication is strictly intended for individuals residing in the states of AL, AZ, CA, CO, CT, DC, DE, FL, GA, IL, KS, KY, LA, MA, MD, ME, MI, MN, MO, MS, MT, NC, NH, NJ, NY, OH, OR, PA, RI, SC, TN, TX, UT, VA, WA, WI, WV. No offers may be made or accepted from any resident outside the specific states referenced.
Sunrise Wealth Partners
12020 Sunrise Valley Drive
Suite 380
Reston, Virginia 20191
Phone: 703-832-0160
Toll free: 888-388-0551
Fax: 703-436-2674
Contact Sunrise